Software functional features of tool edge measuring instrument
---
Software functional features of tool edge measuring instrument
The tool edge measuring instrument is a new product specially developed for the tool and tool manufacturing industry. The instrument adopts machine vision imaging technology and processing software, and is a practical in-place inspection instrument suitable for factory environment. It is mainly applicable to the measurement of geometric dimension parameters such as front angle, back angle, edge width, spiral angle of cylindrical cutters (milling cutters, reamers, drills, etc.) and the dimension control in the process.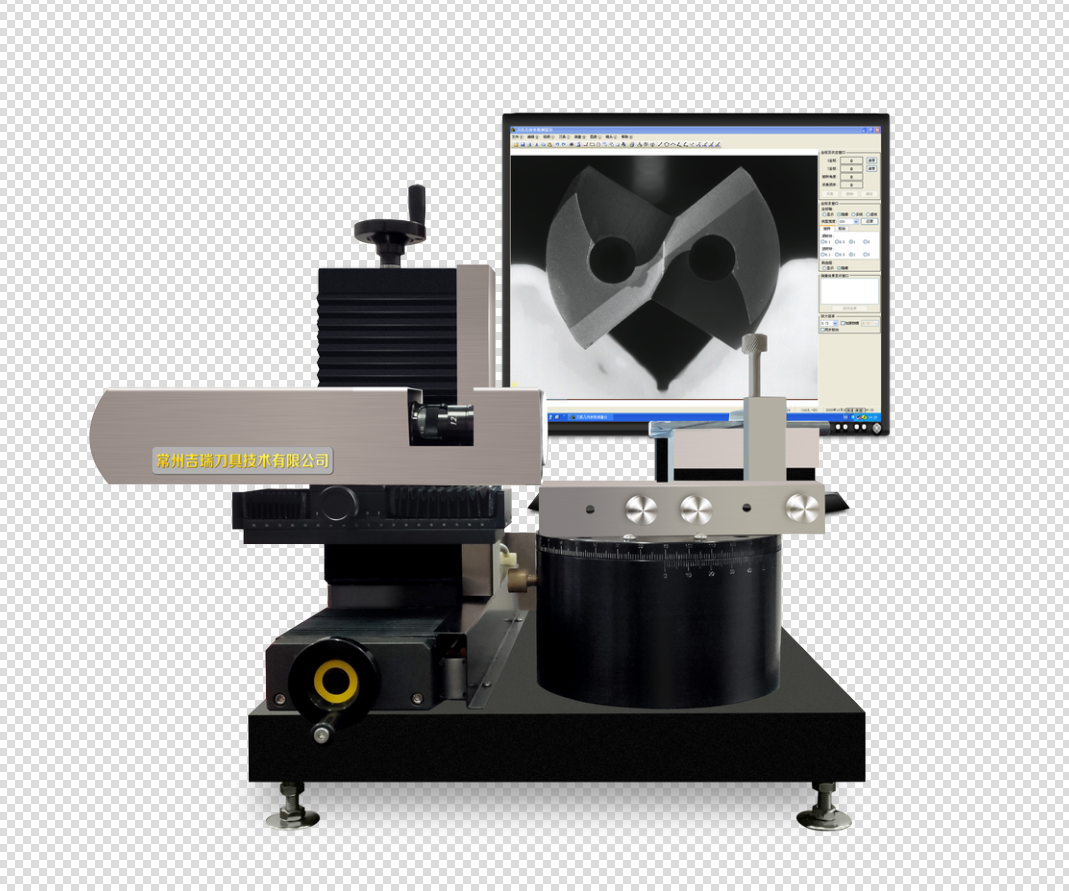 The tool edge measuring instrument adopts an open casting working platform to ensure the rapidity and accuracy of online detection;
The X and Z moving directions are straight "V" cross guide rails; The X-direction adopts precision toothless nut smooth rod transmission, which is better suitable for aiming at the contour of the tool, comfortable feel and stable indication;
The rotatable V-shaped iron measuring platform is equipped with rough adjustment indicator scale, which can be positioned at any position within 90 °. With V-shaped iron accessories, the measurement is fast and wide;
Professional tool measurement software makes measurement more convenient and accurate;
Continuous zoom objective and additional lens, suitable for tool detection of different sizes;
The imaging system uses high-definition industrial camera to make the image clearer.
Measuring software function of tool edge measuring instrument:
1. It supports screen fast measurement and automatic edge measurement, and is easy to operate and learn.
2. Angle function: including the included angle with the horizontal direction (acute angle, obtuse angle), the included angle with the vertical direction (acute angle, obtuse angle), the included angle between the two edges, and so on. It can measure the tool angles such as the front angle, the back angle, the spiral angle, the backlash angle, the groove front angle, and the tooth shape angle.
3. Dimension measurement: including circle, arc, distance between two points, distance between points and lines, distance between lines, etc. The geometric dimensions such as circle diameter, length, edge width, core thickness, tap major diameter, bottom diameter, etc. can be measured.
4. Template function: import the CAD template into the software to conduct real-time comparison and measurement of the tool image. According to the characteristics of the tool, the crosshair can be rotated arbitrarily. On the basis of the cross line, any angle cross line can be added to facilitate the rapid measurement of the tool.
5. The measurement results can be imported into Excel, Word, etc. for printing and output.