Application scope and positioning analysis of tool measuring instrument
---
Application scope and positioning analysis of tool measuring instrument
With the development of economy and the acceleration of industrialization, life is also full of various industrial appliances, ranging from automobile parts to space shuttles. The manufacture of these industrial instruments cannot be separated from the use of tool measuring instruments, because the use of tool measuring instruments can greatly save the NC processing time of industrial instruments and save manpower and material resources. Many people who don't know what the tool detector is and what is it? For this question, let's answer it for you.
Tool measuring instrument, also known as tool measuring instrument, is a necessary measuring instrument for machining centers and various CNC machine tools. It can finish the precise measurement of the radial and axial coordinate dimensions of the cutting edge of the tool outside the machine, thus reducing the number of trial cuts and downtime adjustment time of the machine tool, improving work efficiency, ensuring the processing quality of the machine tool, and realizing the modernization of tool management. The instrument can also measure such parameters as the angle of the tool tip, the quality of the cutting edge and the radial runout of the disc type tools.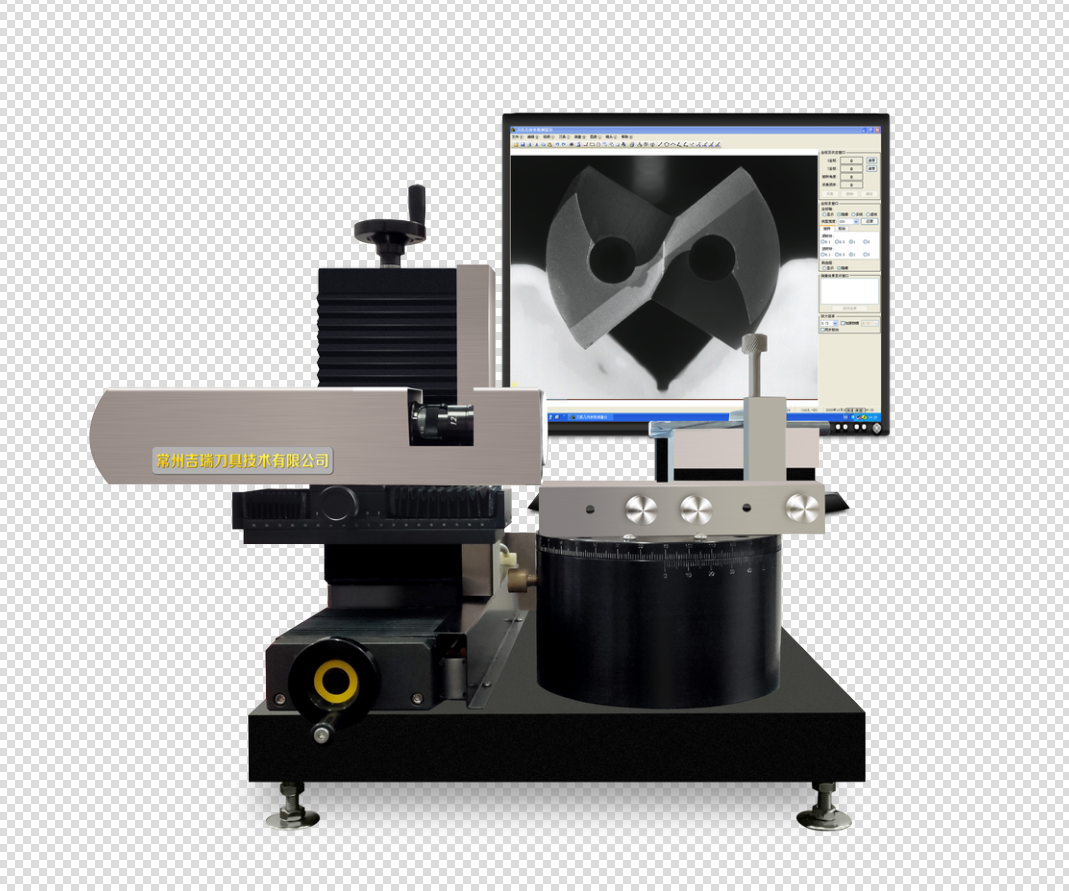 The tool measuring instrument provides powerful measurement and inspection functions to ensure very high measurement accuracy and repeatability. All kinds of adjustable reamers, disc milling cutters, thread milling cutters and taps, contour forming tools, etc. can be measured. With advanced detection capabilities, it is easy to calculate cutting edge wear, carry out detailed tool profile comparison and inspection, and arrange positioning tools. The corresponding management software has a user-friendly Chinese operation interface, graphical function keys, and one key can realize all measurement and inspection functions.
Use range of tool measuring instrument:
1. Boring cutter: single-edge boring cutter, double-edge boring cutter, reamer, tap;
2. Drill bit: ordinary steel drill bit, ladder drill bit, replaceable blade drill bit, gun drill;
3. Milling cutter: indexable milling cutter includes face milling cutter, three-sided milling cutter, corn milling cutter, integral milling cutter, welding milling cutter, etc.
Positioning of tool measuring instrument:
1. The X/Z direction is equipped with a fast and micro mechanism, and the operation adopts a toothless screw pneumatic device, which releases and locks easily and quickly. The tool locking adopts vacuum locking or mechanical Latin locking, with strong versatility to ensure more stable accuracy when the spindle rotates.
2. Positioning accuracy: X direction: ± 0.002mm Y direction: ± 0.002mm.